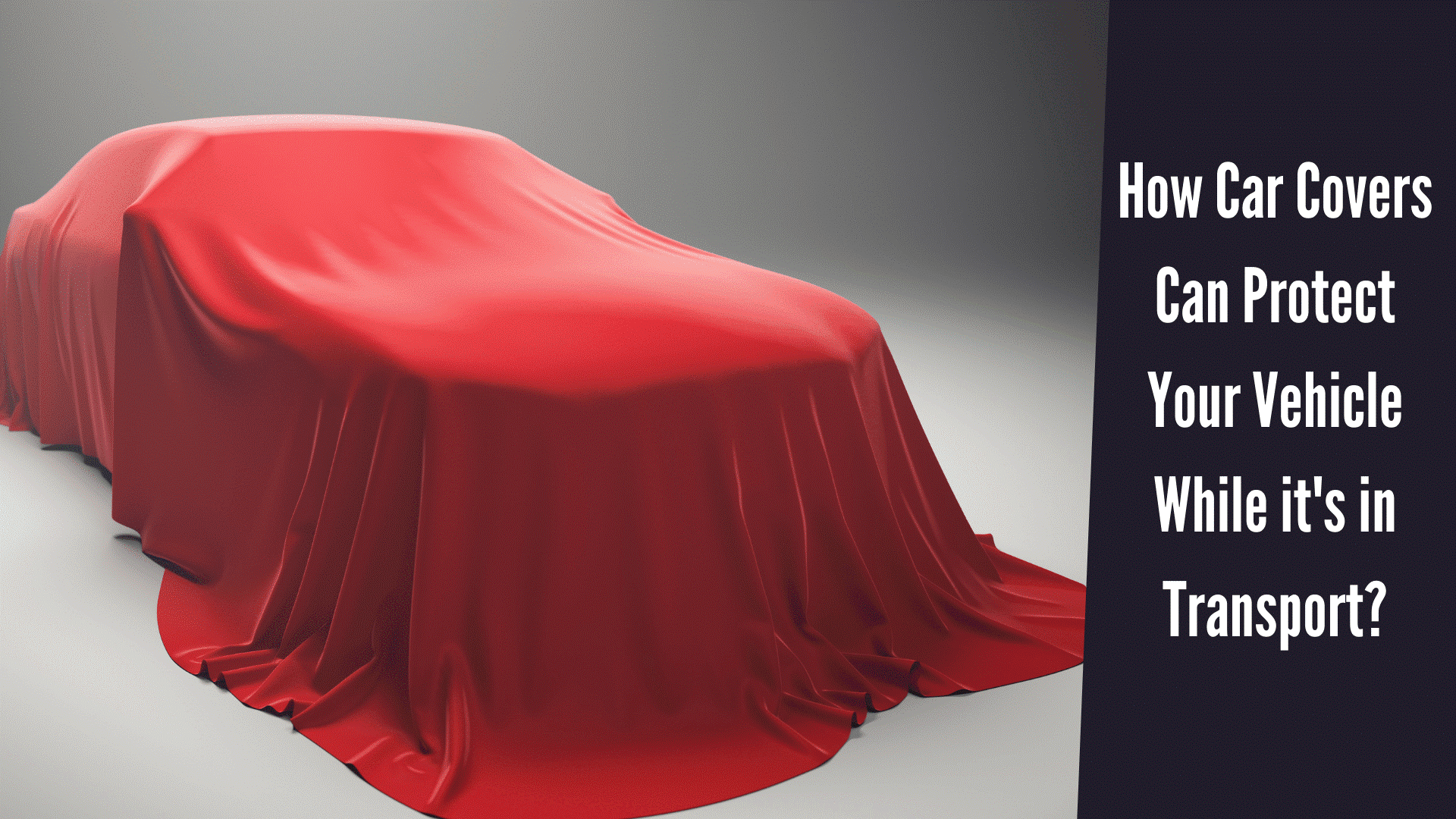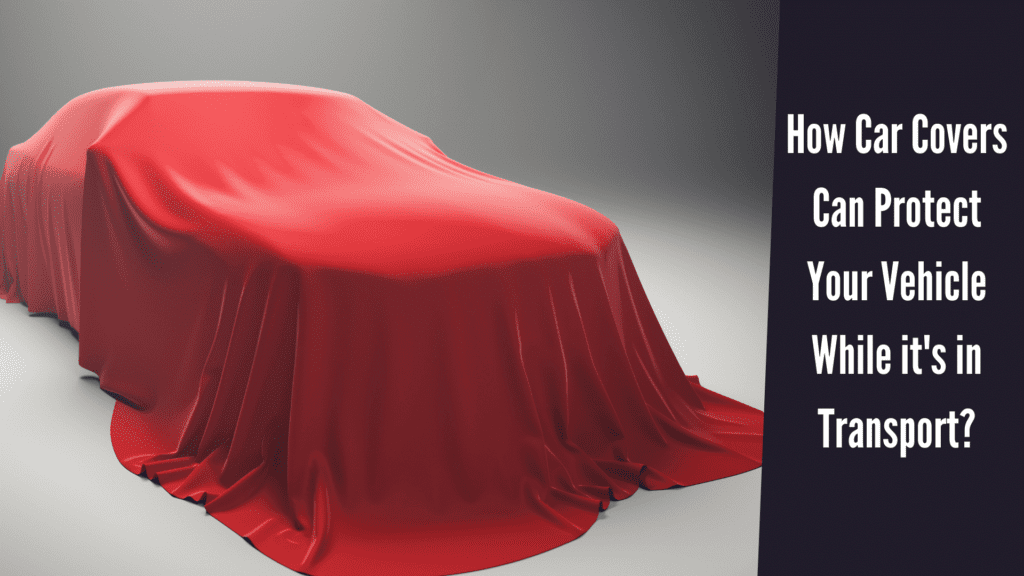 How Car Covers Can Protect Your Vehicle While it's in Transport?
When shipping your car, there are many factors to consider, such as the weather and the condition of the vehicle. But the most important is ensuring that your car is as safe as possible while it's in transport. Car covers can offer protection to your car from the elements and damage while it's being shipped.
To find the best car cover for your car, consider its type and material, as well as the size of the cover. In addition, car covers can also offer other benefits, like keeping your car clean and dust-free during transport. So whether you're shipping your car for the first time or doing it on a regular basis, car covers can make a big difference!
What is a car cover?
Car covers can be an excellent solution for protecting your car while it's in transport. They come in a variety of sizes and price ranges and offer several benefits, such as reducing the risk of damage caused by the sun, wind, and rain.
There are various options available, so find the one that snugly fits the car and is designed to withstand the temperatures and weather of the area. This way, you can ensure your car gets the protection it needs while parked or traveling on a hauler.
Advantages of using car covers while shipping your car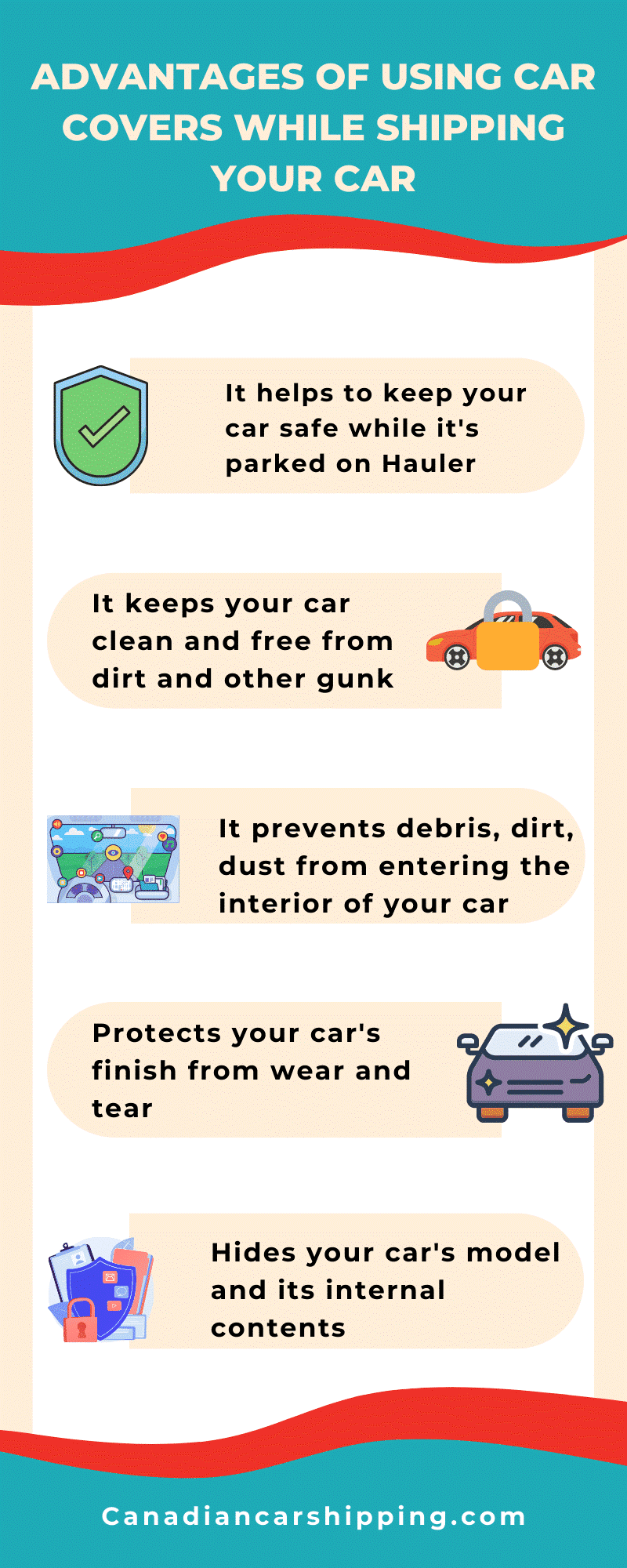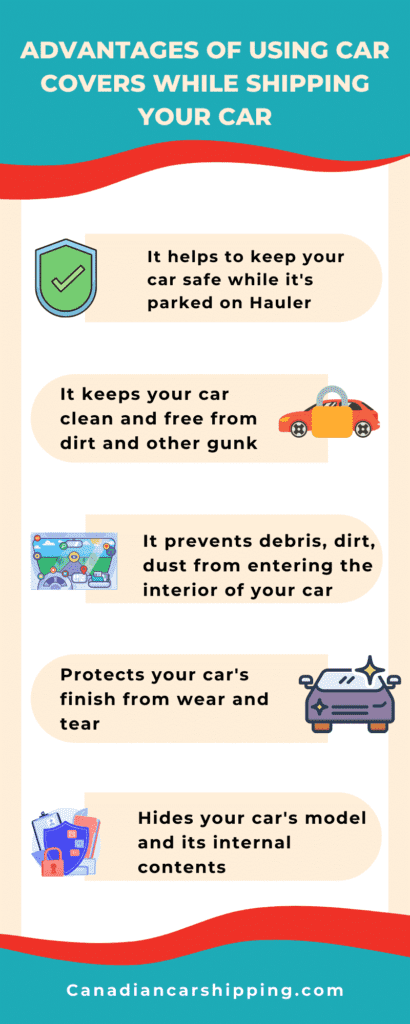 Helps to keep your car safe while it's parked on Hauler
If you like to keep your car clean and free from any dirt or dust, car covers are a great option for you.
They are also a great way to keep your car clean and free of scratches. Car covers also provide an effective windscreen cover, keeping the wind and rain out of your car while it's being transported.
They protect your car during transport and allow you to store it when not in use – making it easier to manage.
There are a variety of different sizes and shapes available on the market, so finding the perfect one for your vehicle is easy. Plus, with prices that start at just $10 per cover, there's no reason why you shouldn't invest in one!
Keeps your car clean and free from dirt and other gunk
Keeping your car clean and free from dirt, dust, and other debris is a must-do if you want to keep your sweet ride in good condition.
A car cover is a perfect solution for this as it protects the car from dirt and keeps it clean and fingerprint-free.
Prevents debris, dirt, dust, and other elements from entering the interior of your car
Keeping your car free of dirt, dust, and other debris is essential for its long-term safety. Outside particles can still enter the vehicle even if all the doors and windows are closed.
Covering your car with a canopy or tarp will help keep it clean while it's being transported.
Protects your car's finish from wear and tear
Having your car covered while transport is a great way to protect its finish from wear and tear. Car covers can also keep the car looking good during transport – no need to worry about paintwork being damaged!
Moreover, car covers are perfect for weathering and fading-prone cars. There's simply no better way of ensuring the safety of your vehicle than by using one of these nifty accessories.
Hides your car's model and its internal contents from potential thieves
Hiding your car's shape and model is one of the best ways to protect it from potential thieves. Not only does it disguise the car, but also the things inside of it, like your personal belongings and cargo boxes – making theft much harder for them.
Protects from atmospheric elements like rain, snow, and storms
No matter where you're located, there's a good chance that weather elements like rain, snow, and storms will affect your car.
A car cover can provide protection from these harsh conditions, ensuring your vehicle arrives in perfect condition.
There are specific covers designed to protect the car against extreme weather elements. So if shipping a car during a rain or snow storm is unavoidable, you can count on this cover to protect your ride.
Which Car Covers Are Best for My Vehicle? Types and Materials
Waterproof Car Cover
Waterproof car covers are a great way to keep your vehicle in good condition and protect it from the elements. There are several choices available having their own benefits and drawbacks.
One type of waterproof car cover is made from vinyl or plastic, then treated with a water-repellent finish. These covers are generally less expensive than those made from PVC or other materials but may not be as weather resistant.
They can also be more difficult to install because they need extra care when moving the car around. UV-resistant car covers provide greater protection against the sun's harmful rays, though they don't always repel water well enough.
They may cost a bit higher than standard models, but this extra protection may be worth it if you are someplace where summer rains regularly cause flooding on roadsides and streets nearby.
Hailproof Car Cover
A hail-proof car cover is essential for those living in areas with severe weather conditions. It not only protects your vehicle from Hail but also the wind and water that can cause damage to it. There are a variety of materials available – vinyl, PVC, TPU etcetera – so you can find the one perfectly suiting your needs and budget.
The best car covers come equipped with wind and water repellant technology which works together to keep your vehicle protected from the elements.
The most durable ones typically have three polypropylene layers on top of a dully waterproof membrane – making them quite secure!
Winter Car Cover
Winter car covers are a great way to keep your car warm and protected from snow damage. Not only will it protect the vehicle's metal bodywork from the elements, but it also prevents snow from entering the car through the windows.
When shipping to or from colder areas during wintertime, using a cover is essential for keeping your vehicle safe and in good condition.
This 2-layer cover features a polypropylene membrane that traps moisture and maintains the car's temperature to ensure it doesn't get any issues from cold like jammed doors, dead batteries, or frozen fluids in pipes.
Water Resistant Car Cover
If you're looking for a vehicle cover that is both water resistant and breathable, the Water Resistant Car Cover from WeatherShield might be the perfect option for you.
Made from waterproof materials with a breathable fabric interior, this cover will protect your car against heavy rainfalls as well as light misting or drizzle.
However, suppose you live in an area where moderate to heavy rains are common (but rare). In that case, we suggest opting for one of our other covers that are specifically designed for such weather conditions.
| | | |
| --- | --- | --- |
| Cover Types | Pros | Cons |
| Waterproof Cover | Not even a single drop will get in | Not breathable |
| Water Resistant Cover | Breathable – great for paint job | Water can still get inside |
| HailProof Cover | Durable enough to protect car's body | Can be quite expensive |
| Winter Cover | Protects from cold and snow damage | Non-breathable |
How do I choose the right size car cover for my vehicle when shipping it?
Car covers come in a variety of sizes, so it's easy to find the perfect one for your vehicle. Additionally, car covers should be made from waterproof material and have a strong opening for removing your vehicle.
Make sure to read the warranty before buying and test the fit of the cover on an inconspicuous area on your car first! Just measure the length of your vehicle, choose a cover that fits properly, and zip it up!
Once you have the right size car cover for your car, it's important to ensure that it fits snugly and is water resistant.
If you're shipping your car in the rain or snow, choosing a car cover that is weatherproof is important.
Frequently Asked Questions
Can car covers be used in cold weather conditions?
Car covers can be used in cold weather conditions but should not be left on the car for an extended time unless they're made for cold weather, as this may cause the cover to become saturated and the car not to heat up as efficiently.
Do I need to remove my car cover when it's hot outside?
You do not have to remove your car cover when it is hot outside, but it is a good idea to open the windows slightly and let the airflow through the car.
Which types of car covers are the best for protection?
Car covers are typically made of various materials, including vinyl, leather, and thermal. The best car covers will provide the best protection against the elements and debris while driving, but some factors include the thickness of the fabric, the type of stitching that holds the cover together, and the weatherproofing ability of the material.
Conclusion
Car covers offer great protection for your car while in transport. Not only will they shield your car from the sun and rain, but they can also keep your car clean and free from any damage.
However, not every car transport company allows customers to put covers on their vehicles when shipping.
Nevertheless, Canadian Car Shipping has no problem with your car being covered. In fact, we encourage this so that your investment stays protected from all weather and external elements.