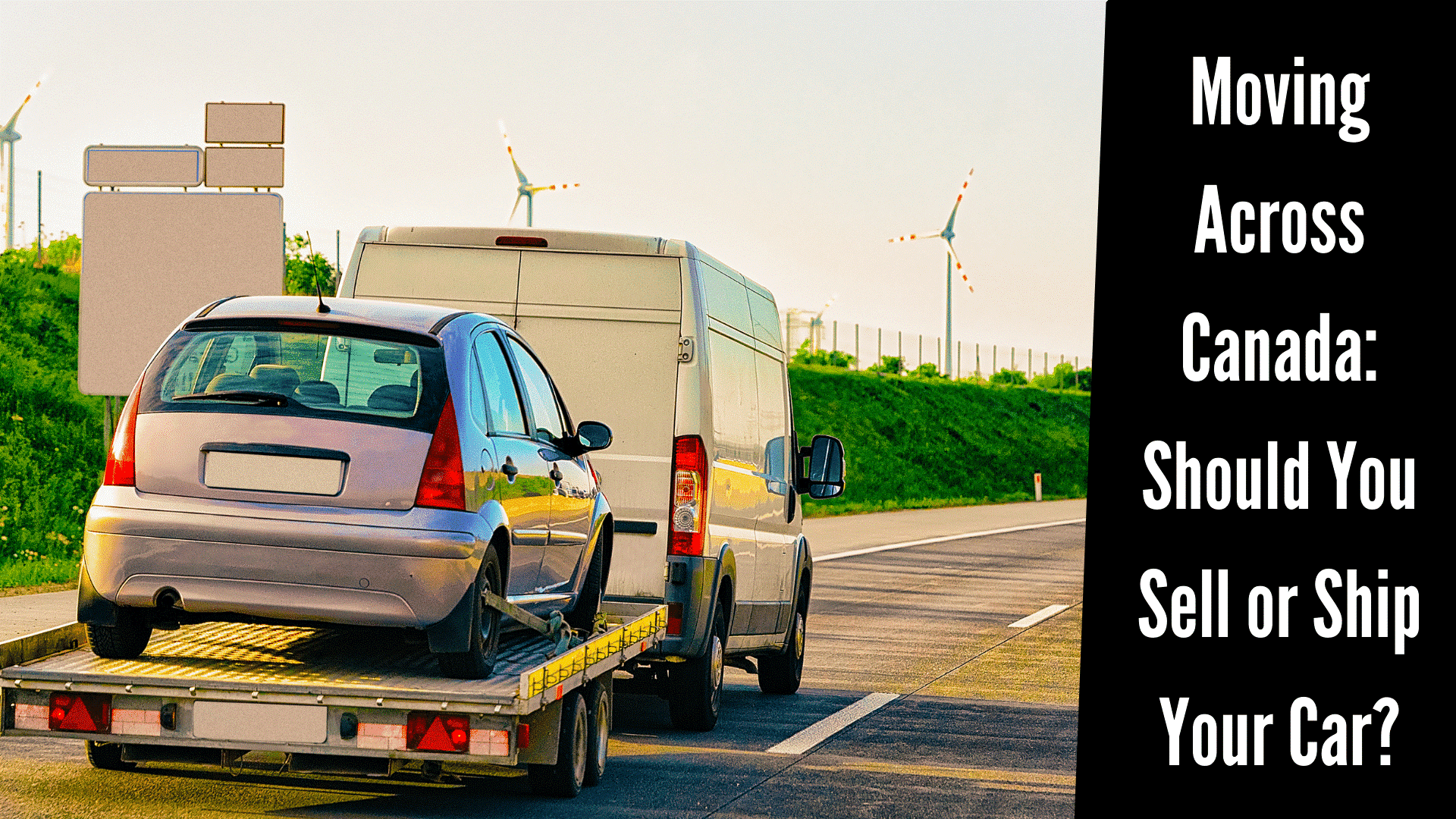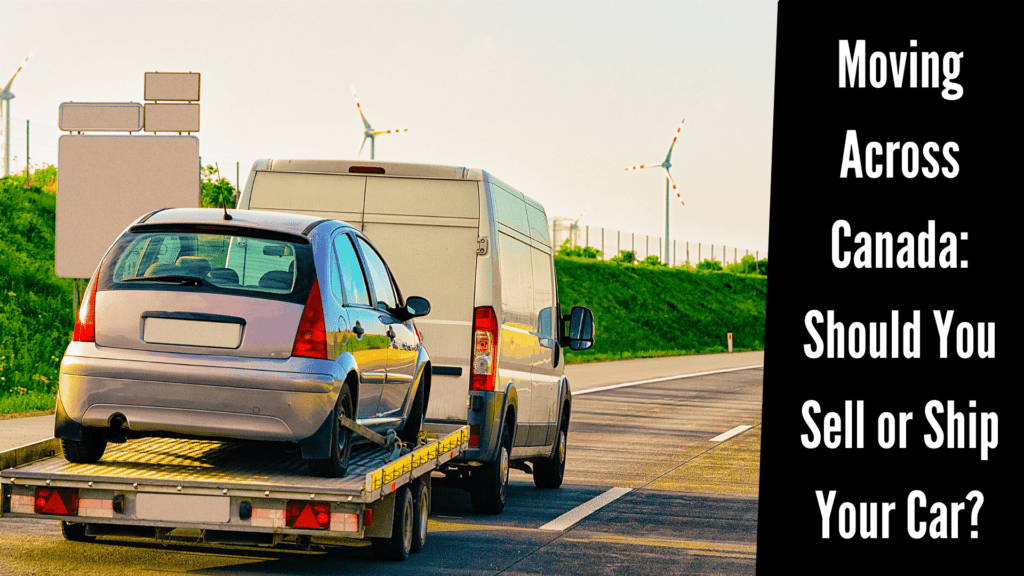 Moving Across Canada: Should You Sell or Ship Your Car?
It can be exciting to start planning your move to a new location, but a lot of logistics also need to be taken care of. One of the most important decisions you'll make is whether to sell or ship your car. The good and bad of each option can vary depending on a number of factors, such as how much money you want to save, how long it'll take to transport the vehicle, and where you're moving from/to Canada.
Ultimately, whatever you decide will come down to a combination of those factors. However, it's always good to have a general understanding of the pros and cons of each option before making a decision. Selling is generally easier but can be more time-consuming.
This blog seeks to answer this question and find out which option is best for you; sell or ship?
What to Consider When Selling or Shipping a Car When Moving Across Canada
Convenience
There are a few reasons why selling and buying a vehicle can be more hassle than just taking your current vehicle with you. For one, finding a buyer for your car can be hard when you're not in the area. Secondly, dealing with paperwork, pickup times, and shipping can all make the process seem more complicated than it needs to be.
That's where shipping your car is a better option. You can hire Canadian car transport companies to do the heavy lifting for you. Auto shippers in Canada work on behalf of their clients – making sure everything goes smoothly from pickup to delivery of the car to its destination.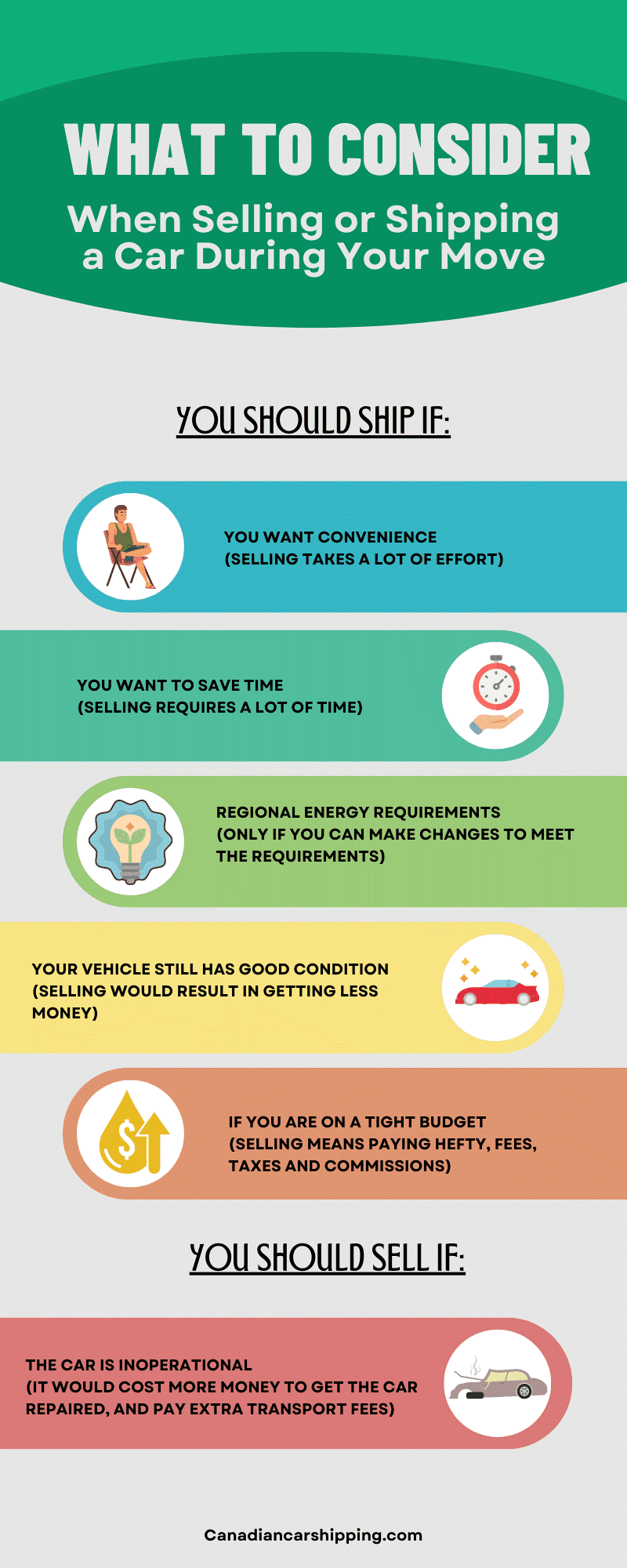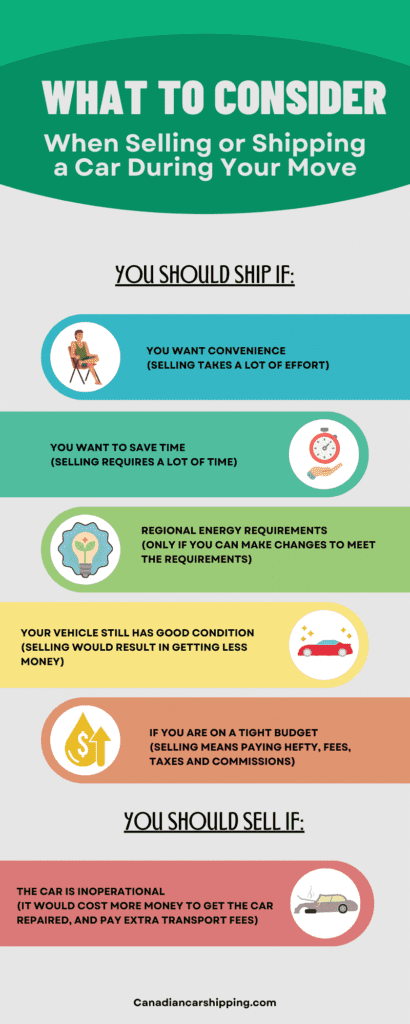 Winner: Shipping the Car
Time
When it comes to selling a car, timing is everything. Depending on the location you are moving to, shipping can take anywhere from a few days to weeks.
However, this process can be a lot longer if you want to sell your car through an individual buyer unless you want your car sold at a disadvantageous price to dealerships who take the vehicle off your hands in minutes.
Winner: Shipping the Car
Regional Energy Requirements
When it comes to transporting your car across Canada, understanding the regional energy requirements is a must. This will help you know what kind of documentation and preparations you need to make in advance.
For example, some provinces may require different kinds of bulbs or special license plates for electric vehicles. Additionally, climate conditions can also affect how much power a vehicle requires – especially during winter when cold weather necessitates bigger engines that use more fuel. It can be tricky calculating all this information, so it's best to consult an automotive specialist before making any big moves!
If purchasing a new automobile is not an option due, then first ask for the regional energy and inspection requirements of your destination province and ask your mechanic to make necessary changes to your car.
Winner: Shipping the Car
Vehicle Value and Condition
Depending on its value and condition, you may or may not get as much money for it. In most cases, if the car isn't in bad shape mechanically or aesthetically wise, you can just take it with you when moving to a new place – this will still be cheaper than selling your car and buying a new one by spending a few thousand dollars extra.
Plus, given that cars last longer these days than ever, getting a few more years out of your current car can be deemed an excellent decision.
Winner: Shipping the Car
If the car is inoperational
If your car is inoperational, it can be a real pain to get it moving again. There are a few exceptions, but you're better off selling it instead, for the most part.
It can also be expensive to have it towed or transported across Canada as you will have to get a forklift to load it onto the transport trailer. So if possible, try and sell it.
Winner: Selling the Car
Costs:
There are a few costs associated with selling and buying a car. The most important cost is the price you will get for your car. You need to factor in license, registration, taxes and other fees into this number before making an offer to buy or sell the vehicle.
Shipping costs include transportation (towing it, shipping it), prep work required like changing the oil and adding new filters, and toll taxes.
Winner: Shipping the Car
Why Hire a Car Shipping Company in Canada? Why Not Just Drive?
There are a few reasons why hiring a car shipping company in Canada is the best option for you.
First of all, moving is an extremely time-consuming, stressful and expensive process – transporting your car by yourself can be overwhelming and costly. Hiring professionals to do this for you takes the load off of your shoulders so that you can relax and enjoy your move rather than spending hours on end worrying about your vehicle.
Secondly, cars often suffer damage when driving long distances- whether it's from weather conditions or collisions with other vehicles on the road. The car stays parked and protected on top of a trailer when you ship the car.
Furthermore, your car's odometer will rack up miles if you drive, which is not the case with shipping it because it's just parked onto the trailer. The shipping truck is the one getting miles on its meter.
Cost to Move a Car Across Canada
It can be a daunting task to move across Canada by yourself. That's why it's important to do your research and find a car shipping company in Canada that can help you move your car with minimal stress and damage. The cost to move a car can range from $800 to $2,500+ depending on the total distance. Here are some costs for different miles:
| | |
| --- | --- |
| Number of Miles | Estimated Cost to Ship a Sedan in Canada |
| 500 Miles | $700 to $800 |
| 1,000 Miles | $9,00 to $1,000 |
| 1,500 Miles | $1,100 to $1,200 |
| 2,000 Miles | $1,300 to $1,500 |
Frequently Asked Questions
What should I do if I can't find a buyer for my car in Canada?
If you can't find a buyer for your car in Canada, you may want to try selling it online or through classified ads. Try to find a buyer willing to pick up the car in person. However, be sure to do your research first to avoid any potential problems. If you are unsure about anything, contact a car buying service like Autotrader.ca to get help in finding the right buyer for your car.
How can I minimize the cost of my car move?
You should budget for professional help to transport your car. This will take the stress off of you and ensure that your vehicle arrives in perfect condition. Additionally, you should avoid driving long distances in your car. The miles on your odometer will rack up while travelling, bringing down vehicle's financial value, which is not the case when shipping a vehicle via truck.
Can I ship my car if it's expensive?
Yes, you can ship your expensive car in an enclosed container where it will be protected from all sides, eliminating damage risk.
Conclusion
Moving across Canada can be daunting, but following these simple tips can make the process as smooth as possible. When it comes to selling or shipping your car, consult a professional who can help you navigate the complex Canadian car transport regulations. Remember, the sooner you can get your car out of the way, the easier the moving process will be!