Best Auto Auction in Canada – Top 3 Services to Buy and Sell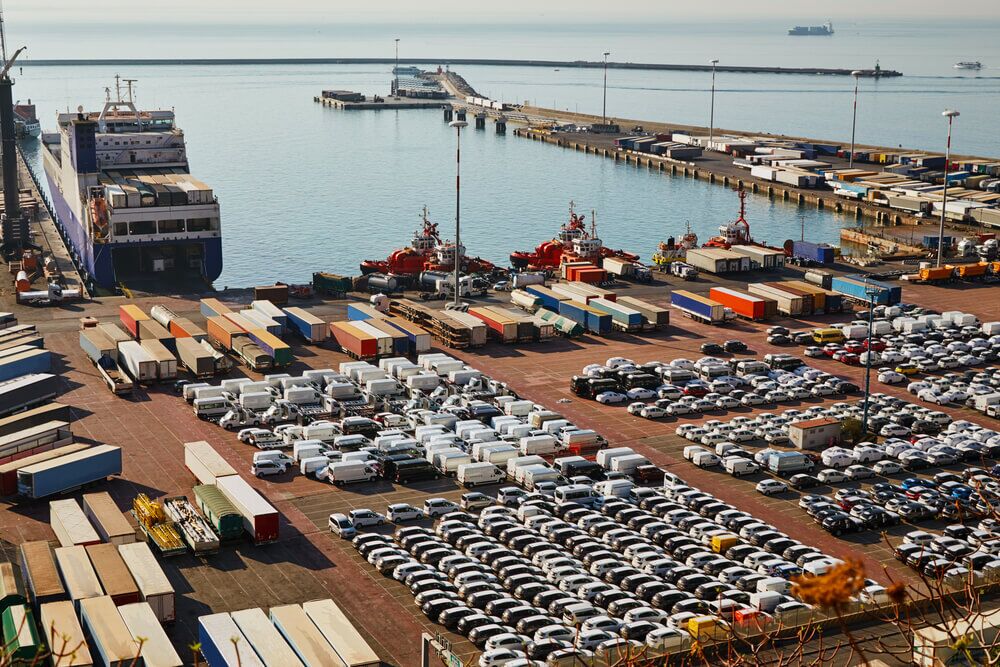 Every dealer wants to purchase car inventories at the lowest prices possible to sell the cars for higher profits. But the problem is that finding such profitable deals is challenging, especially if you don't have time to visit several auction houses every week. However, this will no longer be a problem as we will tell you about three of the best auto auction websites in Canada.
Just join all of these online car auction platforms, hunt for the best deals, make online payments, get car shipping service for transportation, sell the cars to customers, and enjoy high profits. So if you are ready to know about them, then let's get started:
TradeRev:
One of the leading online auction platforms in the whole of Canada, TradeRev offers a revolutionary system of car appraisal and auctioning, allowing you to buy or sell cars literally from the palm of your hand.
If you want to sell your car, then the process is as simple as signing up, putting in all the details of your car, and pictures and launching a 45 min live auction. Here are a few key features of the TradeRev platform:
Buyers can get full end-to-end service ranging from car checkup, management of funds, transfer of title, and even car transport service.
As a dealer, you can list the vehicles on the platform as soon as they arrive on your lot without wasting a single minute and reach thousands of potential buyers across Canada.
TradeRev features an in-app research tool that allows you to use various filters to dig out the car that meets your preferences in just a few seconds.
Mobile application makes it super simple to buy or sell vehicles whether you are working in your office or binge-watching a series on Netflix.
Manheim:
Another very popular car auction platform where online buying and selling of vehicle lots is carried out on a daily basis. Dealers who want to sell car lot(s) can simply sign up and start putting up the inventory lists and be a part of their auctions.
They hold both online and in-lane auctions where buyers and sellers can connect with each other and buy/sell car inventories on wholesale prices. Some of the benefits of using Manheim are:
They hold at least 30 auctions every month so there are a lot opportunities to sell and purchase
Their dealer dashboard records the history of all of your sales and purchases for up to 12 months
Make payments online using MyManheim PayOnline feature
An intuitive search tool will help you find exactly the car you are looking for with just a few clicks
ADESA:
Another great marketplace for anyone looking to sell or purchase vehicle inventories. The best part about using ADESA is that besides cars, you can buy/sell inventories for other vehicles as well including motorbikes, RVs, ATVs, and even boats.
Just like the above two, ADESA is also for dealers only so unless you have a license of dealership, you cannot join the platform and leverage its features. Some key advantages of using ADESA are:
All vehicles are thoroughly assessed by the certified team of inspectors before going live for bidding
Detailed condition reports are prepared after inspections and provided with vehicles at the time of bidding
Their unique AutoBid feature allows buyers to set a bid amount for every listing they are interested in. It will automatically bid for the buyer up to their specified amount.
Set alerts and notifications for the listings you are interested in so you don't miss the action
Final Words:
No matter which of these best auto auction platforms in Canada you use, one thing that you will need the most at the end of your purchase is transportation.
Though some of these websites provide auto shipping services, you can work with more experienced 3rd party car shipping companies at lower prices because of multiple vehicle transport.